Goalkeeper Steward Ceus, who has seven appearances with the Haitian national team, finds himself on the verge of competing in his first-ever Gold Cup. Standing 6'6″ tall, the Atlanta Silverbacks goalie is one of three goalkeepers selected in Marc Collat's 23-player squad for the 2015 CONCACAF Gold Cup.
Ceus spoke to haititempo.com exclusively about his excitement to represent Haiti at the tournament, his unfortunate injury earlier this year, his preparation and much more.
HT: How excited are you to join the national team for the Gold Cup?
SC: Being chosen to represent Haiti for the Gold Cup is an incredible honor. I am very excited to be a part of the group chosen.
HT. What does it mean for you to be part of the team?
SC: This is something very special to me and my family.
HT: Do you prepare differently knowing Johny Placide will most likely be the starter?
SC: My preparation always remains the same. I will work hard to always be mentally and physically prepared to compete.
HT: You were selected for Haiti's last friendly but got injured right before the match, how did you feel about not being able to represent Haiti in China?
SC: Injuries are an unfortunate part of football. It was tough to find out that I wouldn't be able to join the team for the match in China.
HT: Are you fully recovered from that unfortunate injury?
SC: Yes I am fully fit.
HT: How did you feel about picking up the goalkeeper of the week award on two occasions soon after you came back from the injury?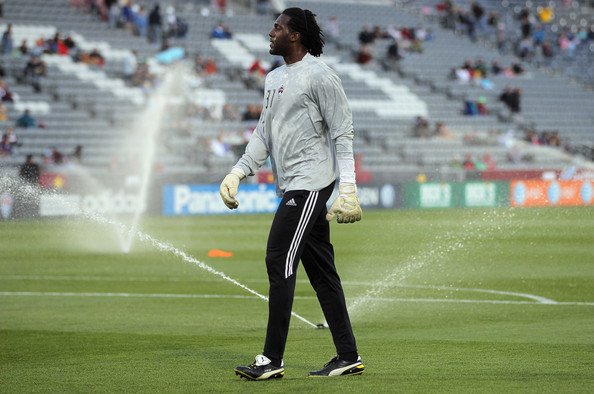 SC: My team put in a tremendous effort in getting a positive result in those games. It is always an honor to be recognized for individual awards.
HT: What comes to your mind when you look at Haiti's group for the Gold Cup?
SC: Our group is very competitive. We will have to be focused and work hard as a team for every minute of these games.
HT: Do you think this group has what it takes to advance to the next round?
SC: I believe in our team. We have what it takes.
HT: Thanks for your time! Best wishes!!!
SC: No. Thank You for having me.
By Benson Petit-Clair for Haititempo.com
Comments
comments