By Benson Petit-Clair
The New England Revolution of the MLS announced on Sunday the signing of midfielder Jermaine Jones via a blind draw conducted by the league. The 32 year old midfielder, who had a remarkable performance with the U.S. national team at the 2014 World Cup, will join the team as a designated player.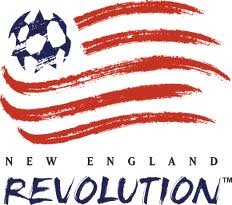 "This is a great opportunity for us to add one of the best players in the United States to our club," said Revolution investor/operator Jonathan Kraft. "We thought Jermaine was the best player for the U.S. in the World Cup and we are excited to welcome him to New England. Robert and I have always said that any major DP signing would need to make an impact, on and off the field, and we believe the addition of Jermaine will do just that. When we learned that he was interested in signing with MLS, we immediately informed the league of our interest. He is a dynamic player and is certain to have a tremendous impact on our team and in our community. We look forward to his many contributions."
At the club level, Jones made his professional debut in 2000 with Eintracht Frankfurt before joining other clubs like Bayer Leverkusen, FC Schalke 04, Blackburn Rovers and most recently Besiktas of Turkey.
"I'm very excited to come to MLS and join the Revolution," Jones said. "New England is an exciting team on the rise, and I believe I can come in and help the team make a push toward MLS Cup. Playing with the U.S. National Team has given me a great connection with the American fans and I'm looking forward to playing in front of them every weekend. I'm ready to get started with the Revs."
Jones made his international debut with the U.S. national team in October 2010 and has earned 46 appearances, while adding three goals with the last one being a spectacular goal in the U.S.' 2-2 draw against Portugal on June 22 in the 2014 FIFA World Cup.