By Benson Petit-Clair
The New England Revolution will play in the MLS Cup 2014 on Dec. 7 following a 2-2 draw against their rival New York Red Bulls in the Eastern Conference Championship on Saturday evening at Gillette Stadium.
After claiming a 2-1 road victory in the first leg last week against New York, New England won the series 4-3 on aggregate, and will face the winner of tomorrow's Western Conference Championship between Seattle Sounders and LA Galaxy. The winner of that match will host the MLS Cup next Sunday at 3 p.m. ET.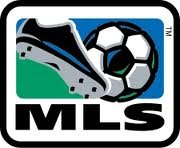 New England forward Charlie Davies scored twice as the Revs fought back on two occasions from one-goal deficit to send the home-side to the club's fifth MLS Cup appearance in its history and first since 2007.
New York took the lead midway through the first half following some good work by Thierry, who sent in a ball over Jose Goncalves, which resulted in Tim Cahill's second career MLS postseason goal.
The Revolution eventually leveled matters in the 41st minute thanks to a well-concentrated Davies who headed in a ball from Chris Tierney after a short corner kick from the right wing.
The host began the second half with a couple efforts from distance from both Jermaine Jones and Davies, but both of them failed to trouble Luis Robles, New York's goalkeeper. The visitors, however, restored their lead in the 52nd minute as Peguy Luyindula fired a loose ball past Bobby Shuttleworth after a lackluster defending effort from New England's backline.
The Red Bulls came close to aggravate the score as Henry served Cahill a fine ball inside the Revs area but his shot was badly off-target.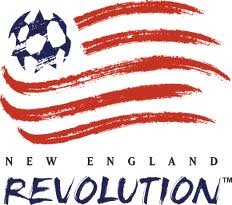 Instead, it was the Revolution who leveled the score again courtesy of another goal from Charlie Davies with 20 minutes left to play. Davies linked up again with Tierney, who started for Kelyn Rowe, to score the series deciding goal to send New England to its fifth MLS cup.
"Words can't really describe it for me. It was such a long season, so many ups-and-downs, but we've always stuck together, continued to get better. For me, personally, it's unimaginable really. These five years, really just grinding it out. Things would go against me and there's a lot of tears and pain, but through it all I just continued to fight and stay with it and things have turned out for the best," added Davies following the match.
New England's five MLS Cup appearances are tied with D.C. United for the second-most in MLS history; however, the club is still seeking its first MLS Cup championship.