By Benson Petit-Clair and Michel Pierre-Louis
With more than 32,000 fans on hand at Gillette Stadium on Saturday night, the New England Revolution defeated Toronto FC 1-0 in their regular season finale.
In the 35th minute of the match, Jose Goncalves played a long ball down the left flank to an arguably offside Chris Tierney, who connected with an unmarked Lee Nguyen in the box for the score. This would turn out to be the lone score of the night. The goal was Nguyen's 18th of the season.
This was the third meeting of season between the two Eastern Conference sides and New England won all three of them. Nguyen, who was voted in record numbers as his team's MVP, scored in all three meetings against the Canadian side.
With the win, the Revolution have ended their regular season having won 9 of their last 11 games, and with a record of 17-13-4.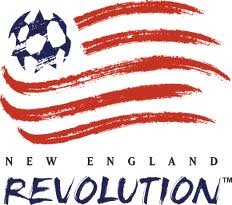 Coming into the night having secured the second place in the Eastern conference, the Revolution started pressing early and never let off.  Apart from hitting the crossbar early in the first half, Toronto had very few clear cut chances throughout the match.
With the second seed of the Eastern Conference locked up, the Revs will have to wait until tomorrow to see who will they play in the MLS Cup playoffs. New England is slated to face the third seed – which could be MLS cup holders Kansas city, Columbus or the New Red Bulls. DC United, who earned the top seed in the conference, will face the winner of the Knockout Round game between the fourth and fifth seeds.
Prior to the match, Nguyen and Zachary Herivaux – the Haitian-American versatile midfielder – were presented as the club's best players for the season in the senior and youth level respectively.